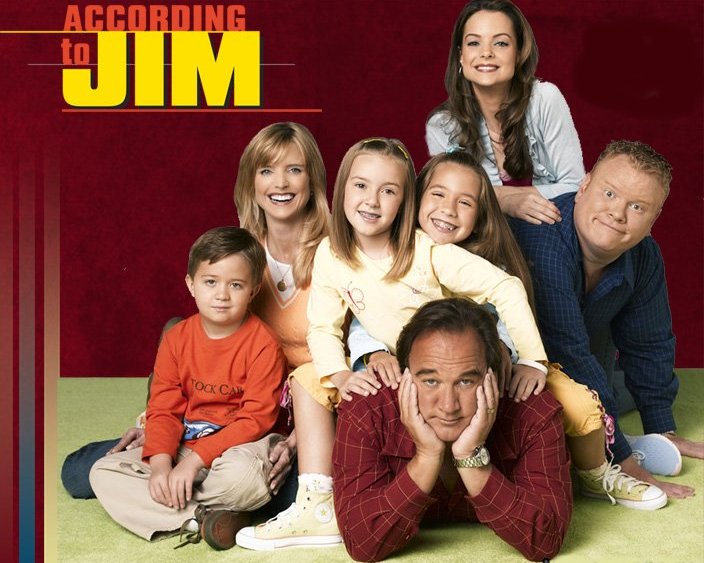 ---
October 3, 2001 - June 2, 2009
ABC Situation Comedy - 181 Filmed Episodes

Cast:
| | |
| --- | --- |
| Jim: | James Belushi |
| Cheryl: | Courtney Thorne-Smith |
| Andy: | Larry Joe Campbell |
| Ruby: | Taylor Atelian |
| Gracie: | Billi Bruno |
| Kyle: | Garret Sullivan |
| | Conner Rayburn |
| Adult Kyle: | Robert Belushi |
| Tony: | Tony Braunagel |
| Dr. Ryan Gibson: | Mitch Rouse |
| John: | John Rubano |
| Charlie: | Charlie Hartsock |
| Willie: | Willie Amakye |
| Beltzman: | Mark Beltzman |
| Chris: | Christopher Moynihan |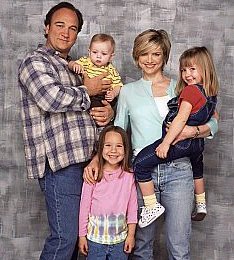 Jim Belushi comes to network television as a
loving family man in this contemporary comedy.
Happily married with three kids, Jim is an all-
American guy's guy, not quick to admit fault, but
a softie underneath. He's a contractor in a design
firm with his younger, architect brother-in-law,
Andy, yet he still finds time to hang out
with his six-man garage blues band.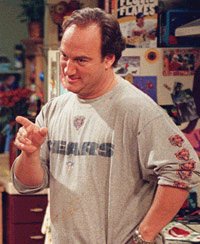 Jim's wife, Cheryl, gave up dating corporate guys
for a life with a simpler man who makes her laugh.
She's champagne and strawberries to Jim's beer
nuts and bratwurst -- but they're in love.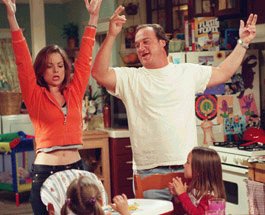 Dana is Cheryl's sister, who works as a VP in an
ad agency. She's single and gorgeous, but emotionally
short-sighted and self-centered. She gets lots of
first dates, not too many second ones. But she
adopres her two nieces and her baby nephew --
and she loves verbally sparring with Jim.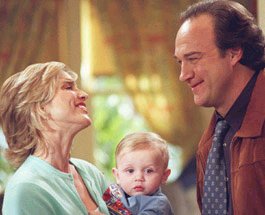 Cheryl's younger brother, Andy, is temperamental and
sensitive. Andy is Norton to Jim's Ralph Kramden.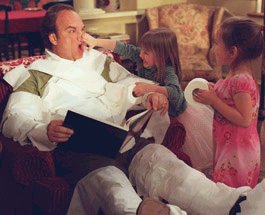 So that's Jim Belushi -- a husband who knows that
the key to a good marriage is nodding when your
wife talks. He relates to his kids because he's
a big kid himself. And he struggles with the same
issues as every other dad -- how to achieve the ideal
picket-fence life, yet keep a firm grip on manhood.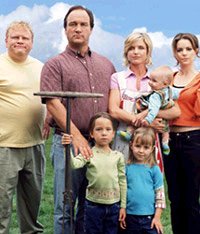 Click HERE to download theme song.
(Theme song provided by Todd Fuller's Sitcoms Online.)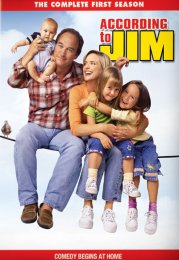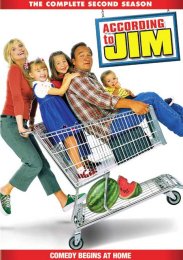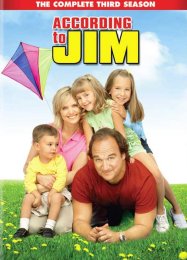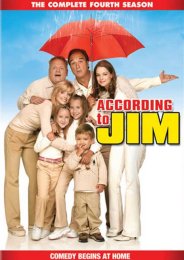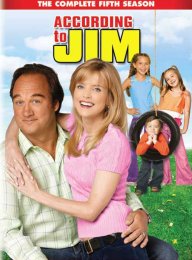 Click on the images above to purchase the first five seasons on DVD!


Click HERE to purchase TV books and videos!
---


According to Jim
From The Internet Movie Database

According to Jim
From TV.com

According to Jim
From TVGuide.com

According to Jim
From Wikipedia

According to Jim Message Board
From Todd Fuller's Sitcoms Online

Episode Guide
From EpGuides.com

The James Belushi Site
By KSG
These links were last tested October 2001.
---
Check out this classic TV Guide cover...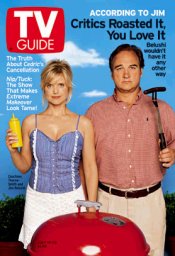 ---