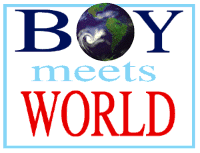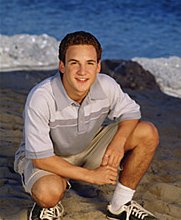 ---
September 24, 1993 - May 5, 2000
ABC Situation Comedy - 158 Filmed Episodes

Cast:
| | |
| --- | --- |
| Cory Matthews: | Ben Savage |
| Alan Matthews: | William Russ |
| Amy Matthews: | Betsy Randle |
| Eric Matthews: | Will Friedle |
| Morgan Matthews: | Lily Nicksay |
| | Lindsay Ridgeway |
| Shawn Hunter: | Rider Strong |
| George Feeny: | William Daniels |
| Stuart Lempke/Minkus: | Lee Norris |
| Topanga Lawrence: | Danielle Fishel |
| Jonathan Turner: | Anthony Tyler Quinn |
| Eli Williams: | Alex Desert |
| Jack Newman: | Matthew Lawrence |
| Angela Moore: | Trina McGee-Davis |
| Rachel McGuire: | Maitland Ward |
| Joey: | Blake Soper |
| Frankie Stichino: | Ethan Suplee |
| Chet Hunter: | Blake Clark |
| Model: | Caprice Crawford |
| Harley Kiner: | Kenny Johnston |
| Jason: | Jason Marsden |
| Beth's Boyfriend: | Tyler Waldrop |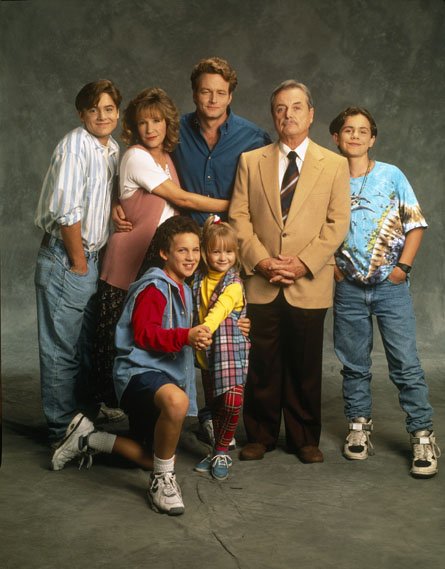 Cory was an inquisitive, brash junior high student beset
with the problems of the tween years. Where to turn for
advice? His Mom (Amy) and blue-collar dad (Alan) were
solicitous, but they were grown-ups. Supercool older
brother Eric ignored him. Cute little sis Morgan had
plenty of opinions but was too young to know anything.
So Cory and his best pal, Shawn, explored life's mysteries
on their own. The number-one mystery was demanding,
acerbic teacher Mr. Feeny, who either hated Cory or
liked him--it was hard to tell. Feeny lived next door
to the Matthews, so Cory got to see a lot of him.
Topanga was the girl of Cory's dreams and Stuart
a bookish friend.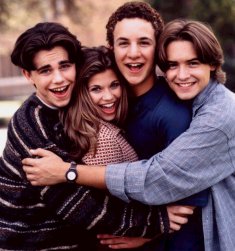 In 1994 Cory and Shawn entered John Adams High School,
and there to greet them was Mr. Feeny, the new acting
principal. The relationship between Cory and Topanga
grew over time. Finally on graduation day in 1998,
Topanga preposed! In the fall of 1998 Cory and
Topanga enrolled in Pennbrook College.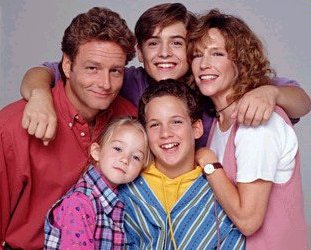 Click HERE to download theme song.
(Theme song provided by Todd Fuller's Sitcoms Online.)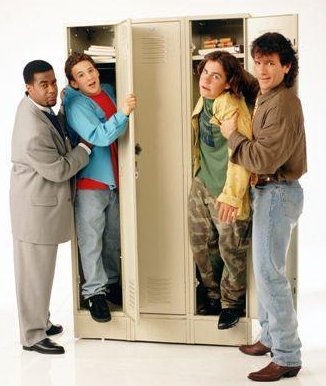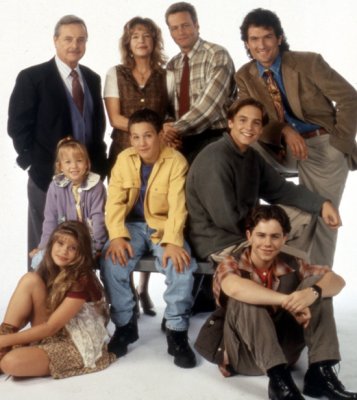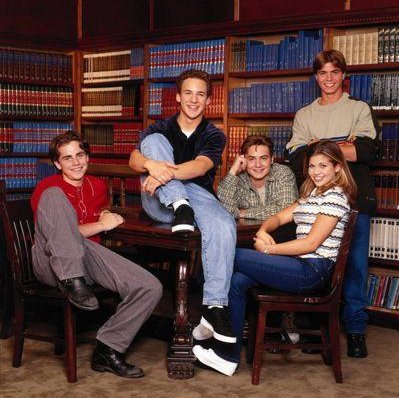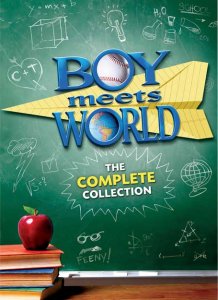 Click on the image above to purchase the complete series on DVD!

Click HERE to purchase TV books and videos!
---

Boy Meets World
From Wikipedia

Boy Meets World Message Board
From Todd Fuller's Sitcoms Online

Boy Meets World
From TV.com

Boy Meets World
From TVGuide.com

Boy Meets World on Facebook
From Facebook

Boy Meets World Online Free Stream
Download Boy Meets World Episodes & Seasons online with high quality
including latest gossips, hot videos & much more.

Episode Guide
From EpGuides.com

Episode Guide
From EpisodeGuides.com
These links were last tested March 2001.