---
September 26, 1982 - August 8, 1986
NBC Adventure - 84 Filmed Episodes

Cast:
| | |
| --- | --- |
| Michael Knight: | David Hasselhoff |
| Devon Miles: | Edward Mulhare |
| Bonnie Barstow: | Patricia McPherson |
| Voice of KITT: | William Daniels |
| April Curtis: | Rebecca Holden |
| Reginald Cornelius III: | Peter Parros |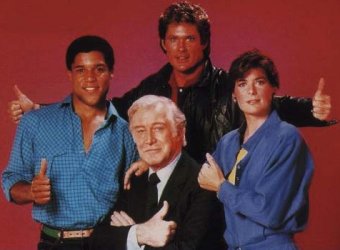 A cop named Michael Long was shot in the face by
criminals he was investigating. A man named Wilton
Knight, who worked for the Knight Foundation for
Law and Government (F.L.A.G), found him and rescued
him. He was revived in the F.L.A.G. medical center.
He was given a new face and identity. Michael Long was
pronounced dead, he is now known as Michael Knight.
He now works at F.L.A.G. and has a new car. A car
unlike any other...The Knight Industry Two
Thousand (K.I.T.T.). The fastest, safest,
and strongest car in the world.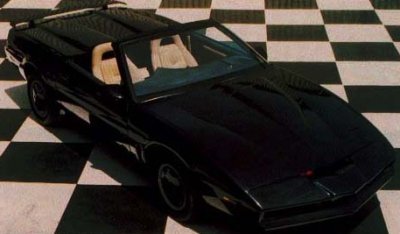 Click HERE to download theme song.
PHOTO GALLERY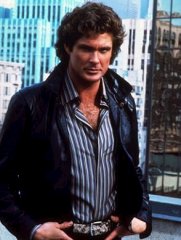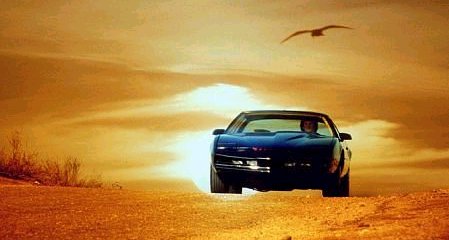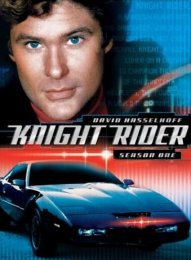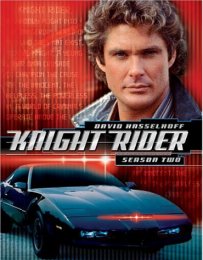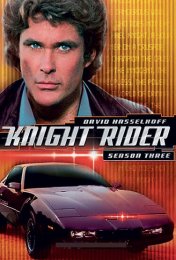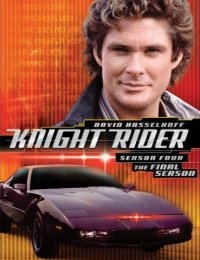 Click on the images above to purchase the complete series on DVD!


Click HERE to purchase TV books and videos!
---

David Hasselhoff
An Official Website

Episode Guide
From EpGuides.com

Episode Guide
By Hu's EpisodeGuides.com

Knight Rider
From TV.com

Knight Registries.com
By Kevin Knight




Knight Rider Online
By Neil Epstein
These links were last tested July 2001.
---
Check out these classic TV Guide covers...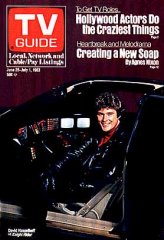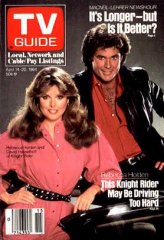 ---